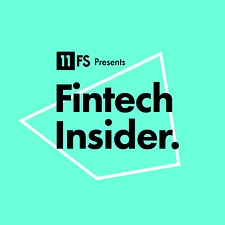 Fintech Insider
Are you a complete nerd when it comes to fintech, banking, and financial services? Well, so are we!
The Fintech Insider podcast, from 11:FS, is presented by expert hosts with real industry experience who are joined by the biggest names from across financial services - from Stripe, JP Morgan Chase, Nubank, Revolut, M-Pesa, Klarna, and many many more.
We bring you a weekly news show every Monday - rounding up the industry's biggest news from funding rounds, to product launches, to industry beefs, before diving into the hottest topics in our Insights shows every Friday, from Buy Now Pay Later to Super Apps.