Fintech VCs must do more to help the LGBTQ+ community

Delivered straight to your inbox
Get each edition of Unfiltered - our no BS, uncensored analysis of fintech news and hot topics sent to your inbox each fortnight.
Subscribe
Over the past eight years, as a fintech founder who happens to be gay, I've met with 100+ corporate and institutional investors around the world.
I've raised over $50m USD from the likes of Mastercard, HSBC and Sony. Since exiting the business last autumn I've made more than 20 direct early-stage investments alongside co-investors such as Sequoia, Accel and Y Combinator. I've also made a further 75 indirect investments through my stake in Seedcamp, which was the first investor in unicorns like Hopin, Wise and Pleo. What I'm about to share is based on my personal experience.
I'm going to stop being polite and start getting real about investors that have the power to influence operational decisions, such as those with a board seat, when it comes to making a positive impact on diversity, equity and inclusion (DEI) in general, and LGBTQ+ in particular.
Investors can and should do more
Conventional wisdom seems to be that if you are a VC that wants to justify your flights, just plant some trees. If you want to justify your use of plastic, just recycle. If you want to justify your CSR credentials, just do a bit of 'rainbow washing' and back a few LGBTQ+ founders. The only problem with these strategies is that they do more damage than good if it makes the investor think they can now tick 'that box' and move on, that they have done as much as they possibly can, when this couldn't be further from the truth.
I'm not going to focus on the fact that, globally, investors only put an estimated $1 of every $100 into ventures founded by someone that identifies as LGBTQ+. Obviously, this is far from enough and is a topic for a whole other article. Instead, I'm going to focus on how investors fail to seize the opportunity to use the other 99% invested to ask for more diversity within those companies. These two activities are, of course, not mutually exclusive, but I'm yet to meet an investor actually doing both successfully (and not just claiming to do so) and therein lies the opportunity.
VCs get the founders they deserve
Most investors have no problem challenging their founders to deliver increased revenue, but very few of those investors care to ask, let alone challenge, their founders about how they plan to make their business more inclusive.
These investors might argue that they spend so little time with each start-up that they must focus on the 'more critical issues' and deflect by suggesting things like 'the founder must shape the culture.' It's ironic how many investors (especially early-stage) say they're 'backing the team', only to totally lose interest and completely ignore the composition of that very team as it grows. Ultimately, that group is responsible for the business's success or failure.

Not only does the investor have the opportunity to challenge the founders, but they also have a moral obligation to do so.
It might be convenient for investors to avoid confronting founders with difficult topics in the short term, that approach is really helpful for unscrupulous founders. This is illustrated by the spineless, incompetent or inexperienced investors with board seats that enabled people like Markus Braun at Wirecard to defraud the company, allowed Vishal Garg at Better to fire 900 people by mansplaining it over Zoom, and as we speak, are letting Nikolay Storonsky at Revolut get away with having 85% straight white middle-aged men on his board (there is one straight white middle-aged woman). Not only does the investor have the opportunity to challenge the founders, but they also have a moral obligation to do so.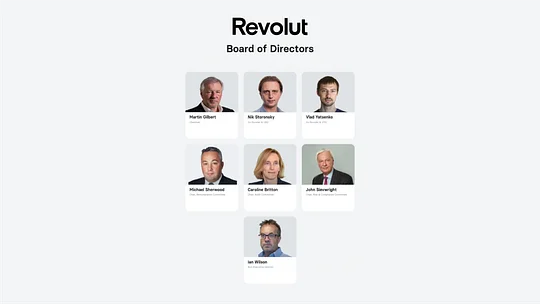 The business case for more LGBTQ+ representation
The calibre of the people a start-up manages to attract and retain will determine the company's chance of winning. Therefore, it's imperative that the business can create an attractive place to work, where people want to stay and deliver great results. Churn is bad for morale, decreases productivity and is very expensive. Looking at US Glassdoor's 'Best Places to work 2022', not a single fintech company made the list this year, unless you count Visa and CapitalOne. That should worry fintech investors.

41% of LGBTQ+ employees routinely experienced discrimination at work.
A BCG report from 2020 that surveyed 2,000 LGBTQ+ employees and 2,000 straight employees found that 41% of LGBTQ+ employees routinely experienced discrimination at work. When a company creates a culture of discrimination, 46% of those affected by it said they did not feel safe, while 62% felt less productive in such environments. Fintech companies that are not promoting diversity, equity and inclusion will not attract or retain the best talent and, as a result, they will most likely not deliver for their customers. They will grow slower and generate less yield for the investor, who in turn will have to deliver the bad news to their respective LPs.

My unfiltered opinion
Clearly, doing something is better than doing nothing, but fintech VCs must do more if they want to make a difference and have a positive impact on society. Especially if they're currently stopping at only investing 1% in LGBTQ+ founders, instead of leveraging their positions of power to challenge the other 99% of their portfolio to develop more diverse teams. I would even go as far as to say they can genuinely help the community if they start to only invest in companies with an effective DEI strategy in addition to those few that happen to have an LGBTQ+ founder.
During the most recent economic cycle the best start-ups could set the terms, but with this downturn the power balance is shifting in favour of the investors. I hope they use their upper hand to impose more equitable conditions for the teams they back. As Pride Month draws to a close, I challenge all investors to consider this, even as you change the rainbow version of your logo back to the original one in the coming days.