What does legacy really mean?

Delivered straight to your inbox
Get each edition of Unfiltered - our no-BS, uncensored analysis of fintech news and hot topics sent to your inbox each fortnight.
Find out more
We're now a week on from one of the most exciting events of the year for us; the 11:FS Awards. It's the one (and only) time we get dressed up snazzy and come together to celebrate some of the most impactful businesses and people who are changing the fabric of financial services. 
A huge shout out to the 11:FS Growth team, as always, they smashed it! The feedback we've received from those of you who attended has made me truly proud. 
But us aside, for today's Unfiltered I'd like to talk a little bit about our Hall of Fame inductees and the legacy that people leave through the things that they do. 
In our day-to-day, we talk a lot about legacy tech and legacy culture at big banks and how they have a negative impact on the future of the business, as well as the wider industry. What's left behind by these outdated areas of the business is slower progression and a failure to provide a holistic service to customers.
In the case of the legacy that people leave behind though, this flips on its head.
The people whose legacy is self-fulfilling, who aim at the money or the fame and are generally dicks about it, tend to be short-lived...
What do we mean by 'legacy'? 
Really, a legacy should be leaving behind positive environments. It's about positive change and, to paraphrase Sir Robert Baden-Powell, founder of Scouts, leaving things in a better place than when you've found them. 
I'm not usually one for spirituality, but I truly believe that karma comes into this. 
When you look at people who have raised the bar and changed the horizon for what is possible, you'll find that typically they haven't just done one thing. Those who have created big waves have consciously looked for more and more problems to solve and ways in which they can alter the lives of those who come after them. 
You'll find also that the people whose legacy is self-fulfilling, who aim at the money or the fame and are generally dicks about it, tend to be short-lived... 
This is why the 11:FS Hall of Fame is so important to us. 
These people won't just be remembered for what they did, but for the way they made people feel as a result of their work. Yes, they have solved problems for millions of people around the world, but what most people don't have the privilege to see is that they also remain unapologetically humble. 
Here's who we recognised at this year's awards ceremony. 
The 11:FS Hall of Fame class of 2023: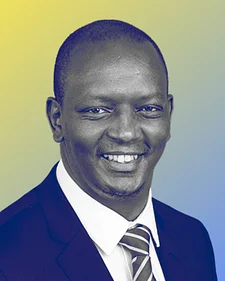 Sitoyo Lopokoiyit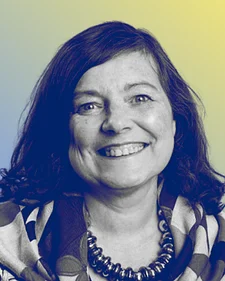 Anne Boden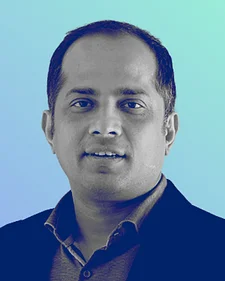 Sopnendu Mohanty
Sitoyo Lopokoiyit
It's worth pointing out that Sitoyo flew all the way from Nairobi to be with us at the awards ceremony. It's not like he hasn't got a billion things to be occupying his time with!! But he made the effort to come to our event anyway. 
To give a bit of a flavour as to what Sitoyo has been up to, he's been working at M-PESA for over 12 years and, in that time, its mobile money solutions have transformed access to financial services in Sub-Saharan Africa. Sitoyo has been at the helm, driving this change and helping M-Pesa to reach more than 51 million customers and $360B in value transacted, moving the dial significantly for financial inclusion across the region.
The lasting impression I got from Sitoyo off the back of meeting him? He's just such a nice guy! I don't think I've met a human more modest about the things he and his team have achieved. Paving the path for a better future in an underserved geography is how he chooses to leave his mark. 
Anne Boden
Most of you reading this will be aware of Anne Boden so I barely need to tell you about the role Anne and Starling have played in developing the fintech landscape in the UK.
Anne has permanently changed the fabric of financial services in the UK, giving up a career in traditional banking to found Starling back in 2015 to give customers a better alternative. She has led Starling to become a leading UK neobank for both retail and small business customers, as well as helping them reach profitability - becoming one of the first neobanks to do so.
All I can say is; why not go and build something yourself?! Instead of wallowing in despair for what could be, she used, and continues to use, her restlessness and sense of rightful doing to go out on her own, with a super good team, and make a difference. 
Sopnendu Mohanty
Sopnendu has really set the standard for world-leading regulation through the Monetary Authority of Singapore (MAS). He has changed their ways of working and even developed the role of the regulator itself to allow for greater innovation in and support to change Asian financial services for the better.
What Sops never stops coming back to is the team around him that made these things happen. For all his incredible leadership in forging a way for a better future, his humble demeanour brought to the forefront how little his legacy was about himself. 
A common theme to each of their successes is something we can all control... our attitude
My Unfiltered opinion
Comparing yourself to successful people like our Hall of Fame inductees might feel like a fruitless endeavour given everything that factors into each individual's circumstances.
But what has been surprising, having spoken to all of our Hall of Famers both this year and last year, is that a common theme to each of their successes is something we can all control and that we hold close as one of our core values as 11:FS; our attitude. 
These people have not only created great legacies through their achievements but through the manner in which they have achieved them also. They have motivated others to follow them in changing the fabric of financial services and are fully aware that they couldn't have done it without them. They are all unanimously for want of a better word, "good people".
They did not aim for legacy, they aimed for 'better' and got carried away. 
So, what do you want your legacy to be?