Q&A with Urban Jungle: building an insurtech offering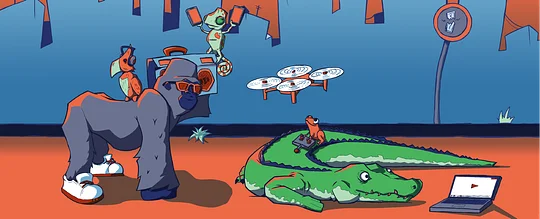 In this Q&A with Jimmy Williams, CEO and co-founder of Urban Jungle we discuss using technology to enhance transparency in home and contents insurance.
We are big fans of insurtech here at 11:FS. It's an area of financial services innovation that has lagged the retail banking sector but in the last couple of years has really started to catch up.
As evidence of that fact, more than $3 billion was invested in insurtech globally last year. Most of that funding admittedly went to firms in the US, but insurtechs in the UK are starting to gain on them.
One such firm is Urban Jungle which raised £2.5 million in May this year. The team there are firm friends of our Insurtech Insider podcast so, following their exciting news, we thought we'd get them to give us a bit more detail about what they are up to and what's next for them.
What products/services do you offer?
We offer contents insurance for renters, as well as tenants liability insurance and gadget insurance. We design insurance products from the ground up and make everything work faster and more intuitively. We're starting by helping renters.
Renters is an interesting customer segment. Why did you decide to target that particular group?
There are a couple of reasons why we wanted to start with renters. Firstly, there are lots of renters who struggle to get insurance. Insurers don't like renters and they only offer cover to a small subset of people.
Secondly, there are 17 million renters in the UK, but no insurance policies designed especially for them, so they're a really underserved category! Life's already tough and full of uncertainty when you're renting and you have so much more to lose if something were to happen. A lot of renters have only just started saving, or are living from payday to payday, so they simply can't afford to buy all of their stuff again after a fire or major break-in.

There are 17 million renters in the UK, but no insurance policies designed especially for them
How do you make sure people looking for insurance know you exist?
Good question! We don't have the budgets of the big guys, so we need to be really efficient. That includes being really great at converting the traffic we do get, so we can effectively pay more per lead than our competitors. We also borrow the customers of some incredible like-minded brands in the Fintech and PropTech space by partnering with them. It's all about guerilla tactics!
How do you stand out in a world of comparison websites?
The thing about comparison sites is, although they can come in really handy if you want an idea of how much things cost, they don't necessarily save you all that much time.
Our policy terms and online form are two of the things that we've worked hardest on and are really proud of. It's really rare to find an insurance company who doesn't care when your house was built, what sort of locks you have on your doors, or how flat your roof is. Our customers love this clarity and simplicity and it makes everything so much easier for them.
Most providers on comparison sites also hike your prices after year one. We have a renewal price promise, where renewing customers always get the same price with us as they would as a new customer. While this makes us less money in the short term, we believe that customers will value it in the long run.

The thing about comparison sites is...they don't necessarily save you all that much time
What are the biggest hurdles you have faced or are facing?
As a start-up, you can barely move for hurdles and challenges. Luckily, we've got a lot of the big ones out of the way, like getting regulated by the FCA, finding great underwriting partners who are aligned with our way of thinking and getting external funding so we can keep growing.
At the moment, the biggest challenge we're facing is brand awareness. We've got a lot of the operational difficulties out of the way and the next step is establishing ourselves as an insurance company that people know and trust.
So, what's next: is it scale or profitability?
100% scale. Profitability would be great, but it's not a priority at the moment. What we're really focusing on at the moment is scaling sustainably; it's all about growing existing channels and opening up new ones. It's an exciting time and we're looking forward to seeing what we can do!

For more Insurtech insights head over to Insurtech Insider and subscribe to the podcast.