Beyond Open Banking: API ecosystems

APIs are key to creating a digital ecosystem for customers. In an increasingly digital world, it's time to bring seamless experiences to personal banking.
Modern banking is about getting out of the way. Banking is no longer about participating in every step of a purchase. It's about helping customers take the fewest steps to get the most out of their experience, whilst at the same time creating a value proposition that customers want.
If I drive my car across international borders, pre-bought micro-insurance can kick in...and I just bought a product I wouldn't have otherwise bothered with.

Leda Glyptis, 11:FS Chief of Staff and Foundry CEO
Working with others
APIs are the way to achieve that value proposition for customers, through partnerships and consumption of other open APIs (such as those from Google, Twilio, Experian, Mastercard, and others). But, it needs to be proposition-led.
Payments are already simplified in the physical space; contactless has removed friction points across all sectors. The most annoying thing that can happen is if a card reader fails to beep. But more often than not it's a seamless process and customers have adopted it. There's no reason the same can't happen in digital banking.
Similarly, we established credit checks via credit bureau APIs that enable quick sign-up for credit. Customers expect, on buying the latest smartphone with a mobile phone contract, for that credit check to be seamless.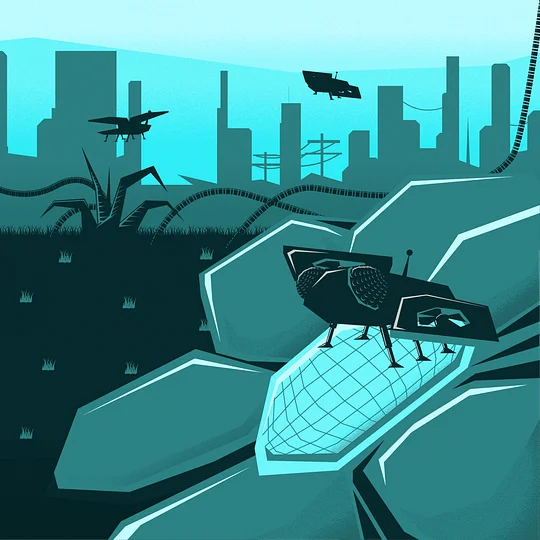 API powered models of digital identity have the potential to extend and deepen impact, with financial service providers at the centre.
That's easier said than done when banks are so used to being a major feature in customer lives. But there is still an opportunity for banks. If you raise the relationship of trust you have with your customers to a new level by being the steward of financial decision making in the digital environment, it can create new possibilities.
Building an API ecosystem means customers can trust their financial lives are managed well, but can use bank services seamlessly.
APIs encourage the next generation of thinking for the digital age and can reach deeper into customers' financial lives. APIs provided at government level are already changing the ecosystem for financial inclusion in emerging markets where proving identity is a major barrier. We can see this with Aadhaar - a digital identity API in India.
Moving faster
But in the banking battlefield, competition is intense. APIs deliver speed to innovate and test things live with real customers before investing too much. And speed determines market-share.
Starling Bank was able to announce a plan for 25 partnerships in 2018 because it has an API-first architecture that allows the neobank to connect swiftly to propositions customers may enjoy. That connectivity is boosted when coupled with a customer experience that allows Starling Bank to help customers navigate options and value propositions.
The faster you get started on moving your banking system to API-based building blocks the better.
Thinking Bigger
There are 19,654 Open APIs available in the world today. So far banking APIs have focused on sharing what they're compelled to for regulatory reasons. Incumbent banks have mostly used APIs to power payments. But that's not the only way to use them.
APIs can be used to create communication and social connections. APIs can drive new business opportunities by thinking more deeply about harnessing data. APIs can personalise product offers, as well as integrate them into the customer experience; creating a flawless payment system where banks stay out of the customer's way.
Too often everyone has to have the same set of services, now there's a real opportunity to build services personalised to customer needs. APIs offer a chance for banks to deliver real choice to customers.
And sometimes it can be as simple as acting like a start-up. If a customer is inputting their address, having the Post Office's API integrated into the app to auto-generate data from a postcode will improve accuracy due to using a specialist service. This creates a seamless customer experience and is just a snapshot of what a true API ecosystem can offer banks.
Creating APIs and consuming 3rd party APIs should be core to any banks strategy. By weaving customer solutions together banks have the opportunity to deliver the best, and more importantly unique, services.
An ecosystem for APIs
But, legacy infrastructure behind the API gateway is going to hamper the speed of delivering change. And the kind of services APIs make room for are only possible with a robust information architecture.
Monzo is one of the fastest growing neobanks there is. It grew from 500K customers in March 2018 to recently reach 1 million in September 2018. The rapid growth is due to a few reasons, one of which being Monzo positioning itself as an API-first bank internally, so it can move faster than incumbent banks. It's able to create continuously improving customer propositions as a result.
The way forwards for banks is to create an API-led banking ecosystem. That's the only way to unify the banking experience with customer lifestyle seamlessly.