The top podcasts of 2019, 20-11

It's that time again – with a new year on the horizon, we're doing something a little different for 2019 and reviewing our best and most popular podcast episodes.
Stop fretting about who you got in the office Secret Santa. Fire up Spotify, Apple Podcasts or your player of choice because we're looking back over an immense year of audio content across Fintech Insider, Blockchain Insider and Insurtech Insider shows.
Billie Eilish? Lizzo? They had nothing on our audio output.
And humble brag, we originally planned this a Top 10 and… well… we didn't want to fall out over which episodes we'd have to cut to make that list. So we didn't. There were simply too many great news shows, Insights or topics that we covered over the course of 2019 that we stopped when we got to 20.
Today is part one of a bumper top 20 rundown of the biggest and best episodes. There's laughter, analysis and some shouting along the way.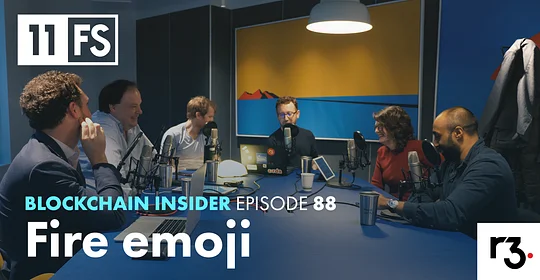 20: Blockchain Insider - Ep 88: Fire emoji
We start with an episode that was fierier than a pizza oven. Our guests definitely didn't agree with each other as they covered claims that BitGo has exaggerated its insurance coverage.
From there it went rapidly downhill as talk turned to Swiss Stock Exchange SIX's decision to tokenise equity on R3's Corda Blockchain. The intense debate continued with questions around why SIX has decided to use Corda, long term versus short term gains and how the new world can fit into the old world. Spicy.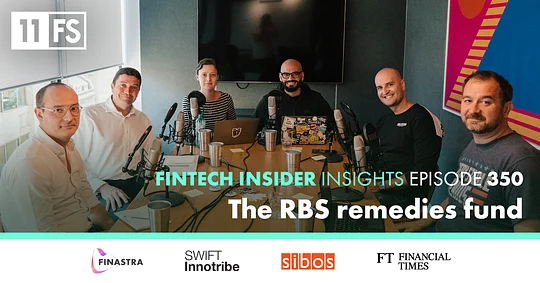 19: Fintech Insider Insights - Ep 350: The RBS remedies fund
This show took a deep dive into the RBS Remedies Fund, which provided a major boost to SME banking services in the UK. We were joined by four guests who all just happened to represent winners from across the four pools to discuss the who, what, why and when of the fund. Talk then turned to what the future of SME banking in the UK could look like when these new services come to market.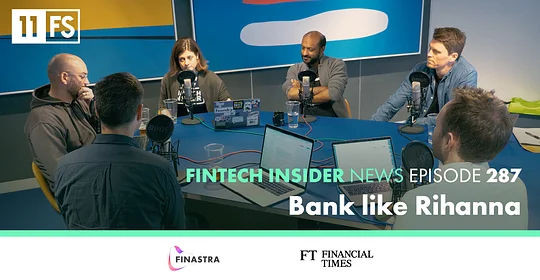 18: Fintech Insider News 287: Bank like Rihanna
The earliest episode on our list, published all the way back on January 14th, also featured a bit of a first – some magnificent singing by one of our guests.
There was a bemused conversation around what the heck Viola Black (remember that?!) was. As for the title… well you'll have to listen to understand how our very own Jason Bates arrived at that particular phrase.
17: Insurtech Inside - Ep 45: Insurtech / Fintech fusion
Our first, but (spoiler alert) definitely not the last, entry for Insurtech Insider.
We examined how fintechs and insurtechs are collaborating and whether it's a model for the future. Luckily we weren't alone as our two guests explained, in great detail, how both of their firms took very different approaches to joining the Starling bank marketplace.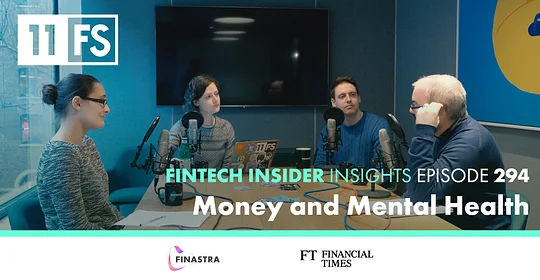 16: Fintech Insider Insights - Ep 294: Money and mental health
Back in early February, to coincide with Time to Talk Day, we asked what banking can do to better support those with mental health issues.
Representatives from charities and Monzo gathered around the mics to break down the stigmas surrounding mental health and get people talking more openly about it, the role of positive friction in digital banking and the reality that some people will simply never have enough money for their needs.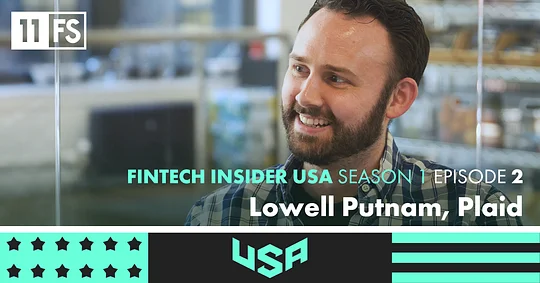 15: Fintech Insider Insights: USA season
Yeah, we're cheating slightly here because this season was six episodes.
Across the season we talked to Lowell Putnam, Head of Partnerships at Plaid, about writing your own playbook and whether or not open banking will actually hit in America.
We sat down with Alex Sion, Co-Head of D10X at Citi Ventures, who discussed how the Citi programme is organised around two macro themes: modern life and economic vitality.
The season also included an in-depth chat with Michael Jaconi, CEO of Button, who told us how the acquisition of one of his first companies, a small startup aiming to help non-profits, led to his inspiration for Button.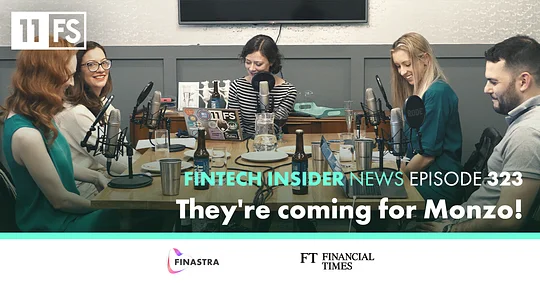 14: Fintech Insider News Ep - 323: They're coming for Monzo!
Another episode that discussed the breaking news regarding Pool B of the RBS Remedies Fund and specifically why the winners may have been chosen and, crucially, why Monzo wasn't on the list.
Our panelists also discussed Metro Bank after a "run" at some branches when rumours spread over WhatsApp that the bank was going to take control over its customers' assets, which led to consumers trying to take their cash out in pure panic.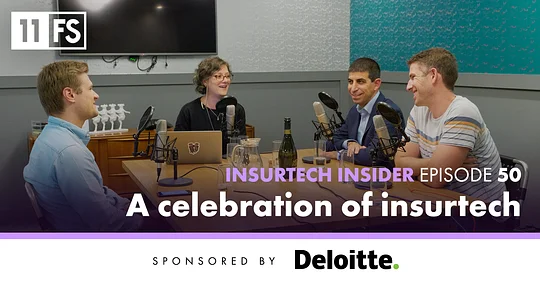 13: Insurtech Insider - Ep 50: A celebration of insurtech
Featuring a trio of returning guests, episode 50 dug into the state of insurtech, how the sector has developed and a little crystal ball gazing on what may come next.
The discussion touched on why insurtech funding surpassing $3bn in 2018 and went up 280% in Q2 compared with 2018, Lemonade's Brexit-proof strategy, the poor culture at Lloyd's of London, the industry's struggle to insure e-scooters and more.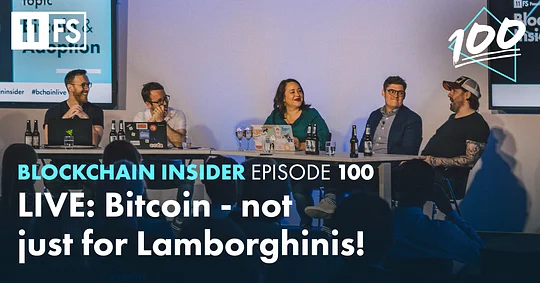 12: Blockchain Insider - Ep 100: LIVE: Bitcoin - not just for Lamborghinis!
To celebrate episode 100, we recorded live in front of a packed house at Level 39 in a frankly insane attempt to cram in a discussion that covered topics from the previous 99 shows.
The panel, Teana Baker-Taylor, Exec Director GDF, Peter McCormack, 'What Bitcoin Did' Podcast and Oliver Harris, Head of Quorum & Crypto-Assets Strategy at J.P. Morgan focused on: Bitcoin and Adoption; Crypto, Regulation & Tokens; and DLT and Banking. That meant they somehow managed to debate ICOs, STOs, PTKs, regulation, bitcoin, crypto, DLT, banking, consortia and more and all in, roughly, a regular show runtime.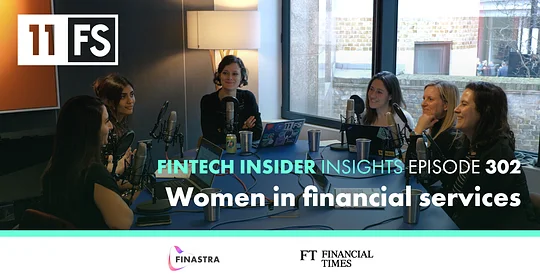 11: Fintech Insider Insights - Ep 302: Women in financial services
Coinciding with International Women's Day, Sarah Kocianski sat down with some of the best in the fintech business to shine a spotlight on the financial industry's well documented gender issues.
But it's not all doom and gloom as the panelists outlined their personal experiences as women in financial services, the gender (im)balance at work, what's changed in the industry, differences in gender equality at incumbents and fintechs, how STEM can attract more women, careers advice and so much more.
Come back tomorrow to see which episodes made it into the Top 10. Not a subscriber? Then head on over to Fintech Insider, Blockchain Insider and Insurtech Insider. And for a weekly dose of everything the industry has to offer, sign up for our email newsletter, Fintech in Five.