Introducing The Fintech Marketing Podcast

After talking to fintech and financial services leaders over the last six months, I realised a critical element of the discussion had been underserved: examining how these firms were using marketing to get their message to consumers.
The landscape of financial services is changing, and changing quickly. That in part is thanks to new entrants who have decided to do things in their own way.
I've made no secret of my passion for all things branding, marketing and communications. I looked for podcasts that discussed it and couldn't find one that really fitted, so we decided to make one.
Specifically I wanted to explore insights and ideas from the world's hottest fintech start-ups and the most innovative financial services. To uncover how, where and why those brands drive growth through modern-day marketing.
That led me to thinking about how a few different things: how have challenger firms such as Monzo, Revolut and Lemonade become such a hit with consumers? Who are the people who have helped build and evolve some of the biggest fintech brands like Mastercard and Xero? And what have they all learned along the way?
And that led to the newest property from the 11:FS Media team, The Fintech Marketing Podcast.
Why this matters now
Truly digital financial services are starting to eat away at analog and digitised offerings, and the relentless tide of innovation is only flowing in one direction.

The success stories of our industry all have strong, smart marketing engines that have fuelled their growth.
We spend a lot of time thinking about, talking about, and working on the propositions themselves and the business models around them. How they're researched, designed and developed, and the jobs they do in customers' lives.
But what about the marketing of the service? How do you define the tone of voice? What channels do you focus on and why? How do they shift as the offering matures?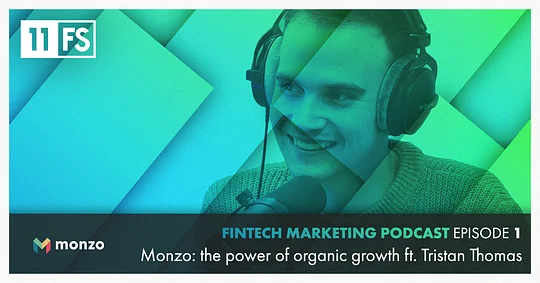 The role of marketing is to drive the growth of the business. Marketing is fundamental to developing, launching and scaling a successful proposition.
So many of the success stories in fintech and financial services over the last 10 years come from businesses that had a great proposition AND great marketing. Think about Monzo and its 'hot coral' cards. TransferWise and its disruptive stunt marketing. Xero and XeroCon! The "taste" of MasterCard.
The landscape of fintech marketing is changing as quickly as the landscape of product and technology. The success stories of our industry all have strong, smart marketing engines that have fuelled their growth.
Getting behind the brand story
The Fintech Marketing Podcast is a journey around the world of financial services marketing to speak to and learn from the best of the best in their craft. The leaders who are building the best brands and driving hyper-growth through modern day marketing.

In Season One I was lucky enough to speak to marketing leads from the likes of Monzo, Xero, MasterCard, Revolut, Starling, Uber, Lemonade, Wells Fargo, and more. I had some really great chats from these super smart, driven, and talent professionals.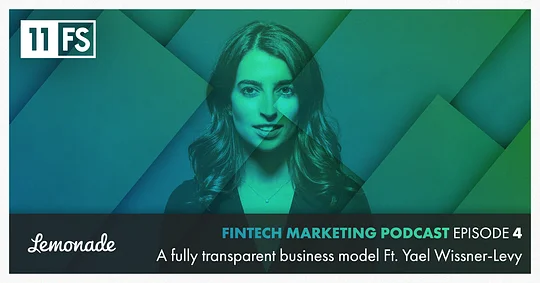 Together we take a deep-dive into their ethos and methodologies, discussing what they've done to make their brands stand out in a rapidly growing space. We also unpack their personal journeys to understand what inspires them, the campaigns they've worked on and what they've learnt along the way.
I've learned so much, and I know you will too. If you are in or care about fintech, financial services and/or marketing, this podcast is for you.
I should also point out that the majority of Season One was recorded and edited prior to us all moving to full remote working but we're already working on some special episodes that specifically discuss marketing amid the ongoing coronavirus pandemic.
Have a listen and please let me know your thoughts. I'd love some feedback from our community!
And any suggestions for who we should get on in Season Two, of course ;)
Subscribe to The Fintech Marketing Podcast here.