Modern Day Delivery Lead: The project manager has new clothes
About two months ago I wrote a job ad for a "Programme Delivery Lead" to come and join us at 11:FS to create a digital financial services product and take it to market. But things didn't quite go as expected.
I got a wide array of CVs of all shapes and sizes of delivery person: big organisation and government, TOGAF-qualified, technical PMs through to pure play scrum masters and folk from big consultancies wearing delivery hats on client engagements.
None of these were actually what I was looking for. I thought I'd nailed it in the job ad but clearly I hadn't (the title certainly could've been better). But it got me thinking; what actually is a delivery lead nowadays in digital products and services, and what is a delivery lead at 11:FS?
The common mental image of a project manager is a gantt chart-waving, spreadsheet-obsessing, stressed about the next steerco meeting, checkbox, by-the-book, command and control PM. But over the last few years this person has been replaced by a new breed of delivery leader. Somebody more focussed on the outcome of the product and the team than the method and corporate governance. Somebody more coach than manager.
Why is this?
I'd say a combination of a few key factors have brought about fundamental change to how we create digital products and services (and more so now, the emphasis is on the latter). For me, the biggest three factors that have impacted the role are:
More accessible tools such as Asana, Jira, Confluence, G-suite, O365 etc that facilitate better collaboration. This has meant less of a centralised function for areas such as task management, reporting metrics for performance, keeping documentation up to date and versioned etc. These tools digitise and distribute some of the traditional project management duties.
The explosion of start-ups and the dominance of the FAANG businesses have seen a more widespread adoption of 'agile' or 'lean start-up' culture and philosophy.
Part of this philosophical change has seen a shift to more experimentation, a focus on learning and a 'venture' mindset from key stakeholders. This shifts from a project or programme-based mindset with a fixation on deliverables and outputs to more of a business or service line creation mindset with a focus on outcomes.
To deliver in these environments I have seen lots of different approaches:
More traditional project manager combined with functional team leads
Scrum master and product owner pairings
Product managers or product leads who blend the product owner and project manager function
What does it mean?
None of these are right or wrong, context dictates needs and the role (or roles) are formed through that lens. What I have often observed, regardless of job title or organisation, is that there is one person who becomes the accountable delivery lead. This person knows the goals, how to get there and drives things forward on a day to day basis, solving problems and keeping people happy.
In a multi-disciplinary team environment where things are moving fast and changing constantly, there isn't the time for consensus-driven leadership. People will tend to focus on, and have a bias to, their own function.
So, if there isn't a more independent impartial lead, then the service being created will likely over-index on a certain area, jeopardising project success and alienating team members who feel they don't have a voice. The engineers will push for the most reusable elegant code, the scrum master the most efficient throughput, the designer the best customer experience and so on.
All these are areas that must be balanced and considered, but as David Ogilvy famously said, "Search all the parks in all your cities. You'll find no statues of committees." Somebody needs to facilitate the discussion, ensure a balanced outcome, ensure everybody is heard and there is a democratic process, and most of all make decisions and keep things moving. That person is the delivery lead.

Search all the parks in all your cities. You'll find no statues of committees.

David Ogilvy, Founder of Ogilvy & Mather
You need somebody with a good deal of EQ, who can understand different viewpoints, mediate, negotiate, motivate, and empower. They need to be an excellent communicator with good interpersonal skills and a high degree of empathy, but also not afraid to make decisions and stick to them.
What are the characteristics of Delivery Leads?
It's often said that delivery folk are pessimistic but that's because they are problem solvers by nature and tend to seek out all of the areas others might overlook to make sure all issues are considered, if not addressed. This does not mean they won't take calculated risks when needed. These are all key characteristics of a delivery lead, but it's not enough for a definition. It could be said these are characteristics of leaders in many disciplines. The other half of the equation for a Delivery Lead is their craft skills.
Context defines the necessary craft skills and characteristics of a Delivery Lead. At 11:FS we're creating truly digital propositions for financial services institutions and it's in this context that I define a Delivery Lead, but this definition is applicable to any organisation delivering digital products and services. It's a case of applying these facets and functions of the role through your unique circumstances.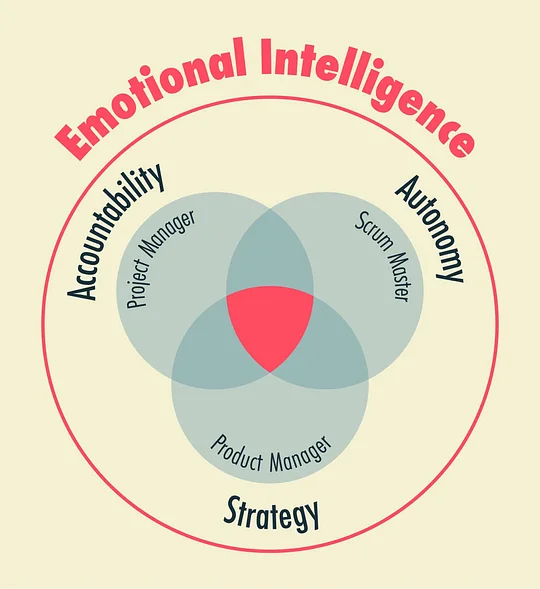 At a craft skill level, the Delivery Lead is:
Part Project Manager
- the accountability aspect of the job. It covers areas of traditional project management, including tracking and reporting metrics (budget, schedule, quality), configuration management, status reporting (both to client organisation and own organisation), risk and issue management, and ensuring there is a clear process and governance for all these points.
Part Scrum Master
- the autonomy aspect of the job. Creating an environment for highly skilled people to collaborate and thrive, allowing teams to work autonomously. Getting the balance between this and the Project Manager part is crucial to success and probably one of the most difficult aspects of a Delivery Lead's role. Lean too far on the accountability side and teams will be stifled and unmotivated. Lean too far on the autonomy side and you'll end up with the best quality product/service but it will never get delivered. So, this is the servant-leader aspect of the job: clearly defining the goals, the operating rhythm (such as quarterly goals and 6-week cycles), the touchpoints (daily stand-ups, retros, demos etc.) and nurturing the team's culture to enable a team to work autonomously toward a common goal at a sustainable pace.
Part Product manager
- the strategy aspect of the job. The delivery lead needs to have a deep understanding of what is being made as well as the vision or target state. They need to know what the customer needs are (desirability), how this will generate business value (viability), and what technology or operational considerations need to be factored in (feasibility). Only by knowing each of these intimately can they support the teams and stakeholders to make day-to-day decisions and trade-off calls.
How you implement the above depends on the nature of the project and culture of your organisation (and your client's organisation), but you can be sure that for it to be successful, it won't be the project manager of Dilbert cartoon fame. It will be the project manager decked out in the above clothes, a combination of those characteristics that demonstrate a high level of emotional intelligence and the craft skills. That is the modern-day Delivery Lead.
Here at 11:FS we're looking for just such a modern-day Delivery Lead. If that's you and you'd like to join us in creating new and better banking propositions then click here.