Mastercard becomes headline sponsor of the Fintech League

Long-time supporter signs as lead sponsor for the expanded second season of the Fintech League.
The Fintech League, a 6-a-side mixed league based out of Shoreditch's Power League in East London, is pleased to announce that Mastercard has signed on as the headline sponsor. The league was founded in 2019, the brainchild of Anthony Marion and Petrit Berisha of 11:FS, who wanted to create a community around London's fintech firms and their first love: football.
For its second season, the league has expanded from its founding members - 11:FS, Funding Options, Go Cardless, Monzo, Receipt Bank, Revolut and Starling Bank - to encompass the who's who of London fintech and financial services, with 16 teams split across two divisions.
With more teams, more games to report on and more goals to cover, the Fintech League wanted to find a partner who could support and develop its multimedia offering, as well as drive important initiatives for the Fintech and football community. This includes improved coverage across social media channels to support increased engagement, and deliver more value to the teams, their players and supporters on the sidelines who cheer on the sides, come rain, wind and even snow.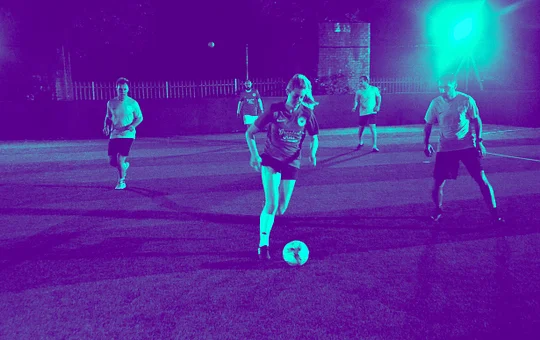 Step forward, Mastercard.
"Football and Fintech, need I say more! The two are passions for Mastercard and we are delighted to be bringing them together with our sponsorship of the Fintech League," said Edoardo Volta, Vice President and Head of Fintech for Mastercard in the UK and Ireland. "Let's hope our footwork on the pitch is as good as our Fintech offering is off it! It's all to play for..."
"You always want to work with people who love the game and what it means to the fintech community as much as we do. We could not have found a better partner than Mastercard to be the lead sponsor," commented David M. Brear, Group CEO of 11:FS. "They also support most of the Fintechs in the UK, including many of the league's teams such as Monzo, Starling Bank and Tide. When it comes to football, they sponsor the leading club tournament with the mens and womens Champions League. Today they've added arguably the most important league to that list!"
Season 2 of the Fintech League follows a standard league format. From there, the best 2 teams in each division will move forward to a play off final tournament, with the Fintech League champion crowned at the end of June 2020.
The Fintech League comprises 16 teams split across two, eight-team, divisions:

Division A:
Atletico Tide
Funding Options FC
Mastercard FC
Monzo FC
OakNorth FC
Onfido FC
Starling Bank FC
Transferwise FC
Division B:
11:FC
Clearbank FC
Go Cardless FC
Klarna FC
Monese FC
Pensionbee Stingers FC
Receipt Bank FC
Revolut FC
You can follow all the action on Twitter, LinkedIn, Instagram.