British Bank Awards 2020: 11:FS wins, again!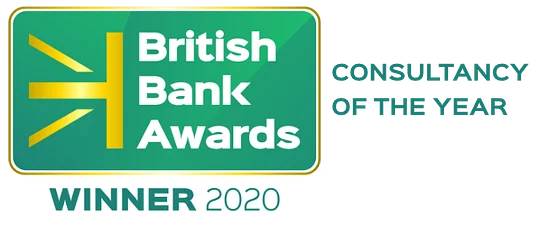 We've only gone and won another award. Again.
So, a few weeks' ago I posted about us being listed in the FT as a leading consultancy firm for financial services and digital transformation, and Chambers ranking us as a Tier 1 consulting firm. At the time, I joked that the only thing better than one award was two.
Today, in a slightly hungover haze, I can safely say that you know what's as good as two awards? Winning the same award two years in a row!!!
Last night at the British Bank Awards, presented by Smart Money People, 11:FS was named Consultancy of the Year, meaning just like Michael Jordan and the '92 Chicago Bulls we've repeated.
We also came in Highly Commended in The Pioneer Award, losing to our good friends at ClearBank. I hate losing. But if we had to lose to anyone, i'm glad it's to a bunch of folks like Nick Ogden's crew, they're doing some really cool stuff.
Anyway back to us ;)
Last year when we won I had zero expectations we were in with a shot. I'm still surprised we won this year to be honest, given the calibre and size of firms we were up against.
And yet.
One of our values is Impact and the notion that we "punch above our weight". You want to see an example of what that means, look no further than winning Consultancy of the Year for the second year in row.

What really excites me though is that it really feels like we're just getting started.
I had to write that again because it's still sinking in. I'm exceptionally proud that we're different.
At 11:FS we are a group of passionate people who communicate like crazy and learn from our mistakes as we sprint to build what we believe is the consulting model that the financial services industry needs to deliver truly digital services.
We also celebrate each other's victories but most of all, we are much more productive as a team than we would be as individuals. This award is the culmination, so far, of almost four years of work, some of which you can see on our client Work page.
We've had to fight and fight hard to get to where we are now. We focused on building solutions to the problems we faced. We take pride in our attitude and "embracing our weird".
So yes while we're the folks with a leading podcast in Fintech Insider, we're also the team that is defining and building new digital propositions all over the globe – for example with Grab Financial out in Singapore.
This award is thanks to the incredible team we've built at 11:FS and how the service lines collaborate to deliver the best end result for our clients. I could not be prouder of the folks I get to see every day doing amazing things.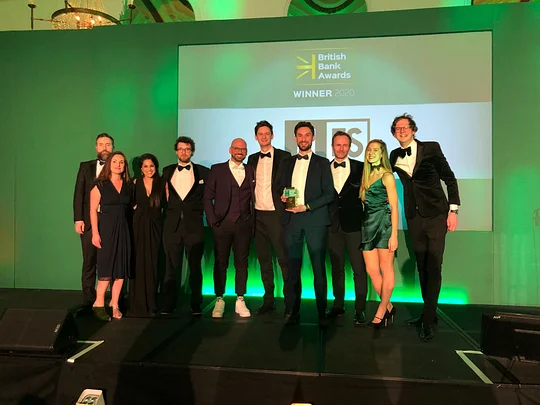 What really excites me though is that it really feels like we're just getting started. Just this week we announced that Jo Wright has joined us as CFO as we continue our rapid expansion. And we've got more of that to come very soon.
I mean, we've literally had to put a hole in a wall to expand the office to make sure we have enough room, at least in the short term, for our ever-growing team of engineers.
Finally, the night served as a timely reminder of what an amazingly talented and diverse financial services and fintech community we have in the UK. From the up-and-coming fintechs to the building societies up and down the country offering genuinely customer-centric services, through to the challenger banks making waves.
We're delighted to see our friends at Freetrade, Monzo and Revolut walk away with awards. Richly deserved. Well done too to our friends at Chip who came Highly Commended in two categories. Special mention has to go to Anne Boden and the team at Starling Bank for winning Best British Bank for a third year in a row, Best Current Account Provider and Best British Banking Provider.
The full list of winners can be seen here.
What's next? More work, more clients getting digital services to market... and more office space.
And you know we're going to continue doing what we're doing and go for that three-peat!!