7 takeaways from the final episode of Decoding: Banking as a Service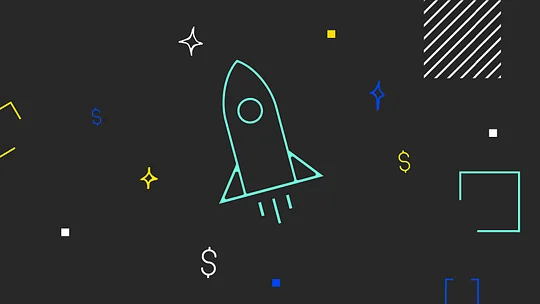 The final episode of our brand-new video series, Decoding: Banking as a Service, is here! If you missed it (or any of the others) catch up here. Here's a rundown of this episode if you prefer reading to watching 📖
The future of Banking as a Service 🛣️
A lot will change over the next 5 years
Over the next 5 years, we're likely to see a number of developments when it comes to Banking as a Service (BaaS).
From big tech companies continuing to enter this space, to the emergence of more niche players who serve one specific type of customer, down the line we'll see a greater democratisation of financial services for everyone.

We're just scratching the surface right now.

Seth Ross, Greendot
There's going to be more demand, as more banks will want to explore this revenue stream. After all, adopting BaaS is a great way to distribute products in a compliant and profitable way.

Banks will change the way they operate
Big banks will go from being mainly B2C to B2B, and they'll begin to partner with other fintech players and providers in the space. What we might end up seeing is an interface between the streamlining of B2B payments and better consumer experiences because there's more efficiency in the supply chains.
And when it comes to neobanks, these businesses will start to monetise their existing customers with more products than are currently offered today (for example, they may turn to loans and energy switching services).

The best platforms will win
In the future, only the very best platforms will win. That means we have to create world-class platforms for our financial services providers - new vendors in this space simply won't be able to get away with not having open platforms.
These open platforms will put the customer front and centre. They'll focus on what services consumers need and want on a day-to-day basis and bring these offerings together through Open Banking.
This undying focus on the consumer, coupled with brands beginning to wrap up finance as part of their core package, means that the end user will ultimately be the winner.

The future of banking will be a connected ecosystem.

Yolande Piazza, Google Cloud
How can BaaS go global? 🌍
Brands don't want to plug into multiple providers
The big techs, like Google and Facebook, operate on a global scale but want to turn to one provider to enable their financial services capabilities instantly and in all their different geographies.
Providers that can solve the international complexities and abstract away the difficulty will have a very compelling value proposition.

The challenge is in regulation
The challenge is not in the tech capability but in the regulatory environment. When you need regulatory approval in each country this slows down the ability to update your app and roll it out to users.
Countries have surprisingly different regulations, and this makes it harder to step from country A to country B.
Players like Galileo and Marqeta will begin to solve some of the regulatory issues, which is great to see. It will become much more of a pressing of a button to turn on a different geography compared to the heavy investment it is today.
It's safe to say the current legislation and regulation isn't currently there for platforms. We need to work together with the regulator to develop a robust platform like you have in a bank - the harmonisation of regulation across different countries will happen, but it will take time.
BaaS is just getting started 🐥
It will be a race to see who can keep up
The winners will be the businesses who can keep up with changing customer needs by pivoting and adapting their strategy. It will probably be a mixed bag; some businesses will want to be the brand that's front and centre, some will be happy to operate as back-office entities, and others will fail to innovate entirely.

We're in the early days of 'fintechification'.

Maia Bittner, Chime
Successful BaaS businesses will be able to lead a connected ecosystem and fully understand the journey the user wants to go on.

BaaS is a bit like the early days of the internet. It's a bit clunky now, but everything will be smoother and more powerful for consumers at the end of it.
Ultimately, there's a long runway of future innovation and what we can do in this space. And right now, we have an order of magnitude better than what we had 5 years ago. But it's three orders of magnitude worse than what we'll have in 5 years time.

What we've got at the moment is the vague shadows and outlines of what the future might be.

Ewan Silver, 11:FS